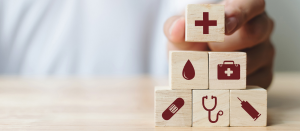 Our Medical negligence lawyers are experts in assessing whether you have been the victim of medical negligence. Their experience means that whilst they may not be doctors themselves, they can generally determine if a medical professional has been negligent and has caused your suffering.
We are very aware how traumatic any medical procedure is and as such understand the reliance placed on the medical professionals responsible for your care.
Medical negligence claims are not about claiming just because something went wrong or didn't go to plan. It is about making a claim for compensation because a trained and paid professional who was trusted with your medical care made such a big mistake that your life has been negatively impacted.
We will guide you through the process gently and confidently, making sure that all of your concerns are addressed and all while ensuring that you get access to the best expert opinions and medical care available to put right the wrongs that have been done to you.
We are likely to be able to take on your case on a "no win – no fee" basis which will also include any experts and medical treatment you may require so win or lose, you will pay nothing.
If you think you have been the victim of medical negligence then please do not hesitate to get in contact ad speak with one of our lawyers for some more advice.