Welcome to Howards & Henry's Solicitors
Howards & Henry's Solicitors is a Manchester & Cheshire based legal practice that offers clients a wide range of legal services; Criminal Defence, Motoring / Driving Offences & Personal Injury

Our aim is to be a "one-stop legal shop" for our clients. The practice is a place where those needing high quality legal advice can easily and promptly access it. Our lawyers are about more than that though: we build relationships with clients. We like to think that if someone needs a solicitor in Manchester or Macclesfield then he or she can come to us and experience a personal friendly service and environment.

Please note that we successfully operate further a field and supply legal services throughout England and Wales.

So if you are looking for expert lawyers in Manchester or Cheshire that make you feel comfortable and are interested in you, come to Howards & Henry's Solicitors.

We now have three offices; Manchester, Stockport & Cheshire where you can access our legal services.
Latest News
14
Oct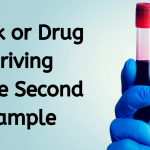 In some cases, the police need to take either a blood or urine sample from a driver suspected of driving under the influence of drink or drugs. In almost all instances, the police opt for...
Contact Howards & Henry's Solicitors Today!
Follow Us!
Testimonials
Thanks for your help guys, great result.

Guys, Thanks for your advice on the lease and all the other legal queries I had, you made it all quite painless.

I am always impressed by how well they understand my business and what I am seeking to achieve.

When I was involved in litigation against my former solicitors you assisted me in obtaining a very favorable result.

In dealing with Howards, I have found solicitors who care about the success of my business.