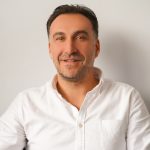 Oliver Gardner qualified a solicitor in 2002. He joined Howards In November 2008 and assumed the role of managing partner leading the practice thereafter through continued expansion into new geographical locations and into the field of personal injury, wills and probate.
Oliver specialises in criminal law, having worked in defence private practice throughout his career. Oliver has been instructed in extremely high profile cases involving serious fraud, murder and has represented celebrities, sports personalities, members of the judiciary and the police.
In more recent years Oliver has become known for his particular expertise in motoring law cases, defending people accused of offences ranging from speeding to drink driving and causing death by dangerous driving. So much is Oliver's reputation for his motoring law skills that he has been asked to advise taxi and private hire associations in addition to blue chip companies and/or their employees.
Oliver is passionate about his clients' rights and their ability to access justice. In 2013 he was invited to join the Criminal Law Solicitor Association as a committee member providing representation to criminal lawyers throughout the country and since then has been actively involved in the fight against the governments intended reforms to legal aid which Oliver considers will not only harm the legal aid sector but will deny many vulnerable clients access to representation.
Contact Oliver today: