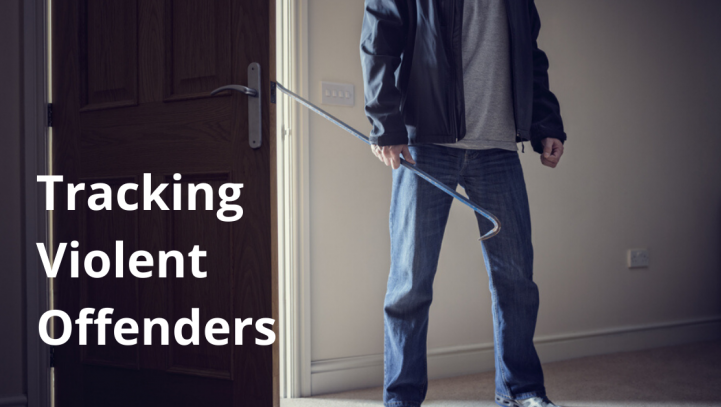 Tracking Violent Offenders
How Tracking Violent Offenders Could Change
A pilot is being carried out into electronic monitoring global positioning system. The aim of the pilot is to gain information to look at how existing and new electronic monitoring technologies could be used more effectively for tracking violent offenders. A specific pilot is also taking place in London for offenders who have served a custodial sentence for knife crimes.
What Is The Pilot For Knife Crime Offenders?
The pilot began in February 2019 and is now being expanded from 4 to 24 boroughs of London with up to 300 offenders able to be tagged in the 12-month pilot. The pilot is due to end in April 2020.
Eligible offenders are those who are released from prison following sentencing for offences such as possession of a knife, robbery, aggravated burglary and grievous bodily harm. The offender must be over 18 and released from a London prison to suitable accommodation in a pilot area. The tagging is used as part of strict licence conditions.
Hasn't The Tag Been Around For Ages?
The tag that is commonly referred to is a tag to monitor a curfew. A curfew is monitored through radio frequency technology and does not track location. Such a tag is frequently used as part of bail conditions and on release from prison sentences.
What Is The Difference?
A global positioning system (GPS) tag is a location monitoring enabled tag. A person's location is captured 24 hours a day. It can also be used to monitor a specific area such as an exclusion zone where active monitoring only takes place if there is a breach of that condition.
How Does It Work?
A tag worn around the ankle is worn 24 hours a day, and a satellite signal can accurately pinpoint the wearer's location. They are designed to be difficult to remove, and if it is removed, an alert is generated to a monitoring centre. The location monitoring is carried out in live time, and the alerts in the event of a breach are immediate so that appropriate action can be carried out. This means that high-risk offenders can be prioritised for an emergency response.
How Is The Information Used?
An offender's movements will be checked against the location of reported crimes or areas he is not permitted to be in as part of the licence conditions. It was also be used statistically to improve crime detention, monitor attendance at locations such as drug testing and rehabilitation activities and to enforce restrictions such as exclusion zones.
As well as being able to check that a person is where they should, or shouldn't, be, monitoring can be used to assess behaviours and routines. An offender's probation officer can use the information to see how that person is spending their time and how this impacts on their behaviour or possibility of further offending. The Probation Service can be provided with daily "heat maps" of addresses visited by the offender and can be used to challenge their lifestyle choices.
Previous Issues With Tags
Earlier this year Serco was fined nearly £23 million by the Serious Fraud Office under a deferred prosecution agreement for offences of fraud and false accounting. The company had understated the level of profitability of its electronic monitoring contract in reports to the Ministry of Justice. The investigation began in 2013 when Serco paid £70 million in compensation to the government and lost their contract. Serco and G4S faced allegations of charging the government for electronically monitoring people who were dead, in jail or out of the country.
How Can We Help?
We can advise on all aspects of criminal investigation and prosecution.
If you need specialist advice, then get in touch with Oliver Gardner on 0161 872 9999 or at oliver.gardner@howardssolicitors.com and let us help.